Preservation Society of Newport County 
2023 Winter Gilded Age Lecture Series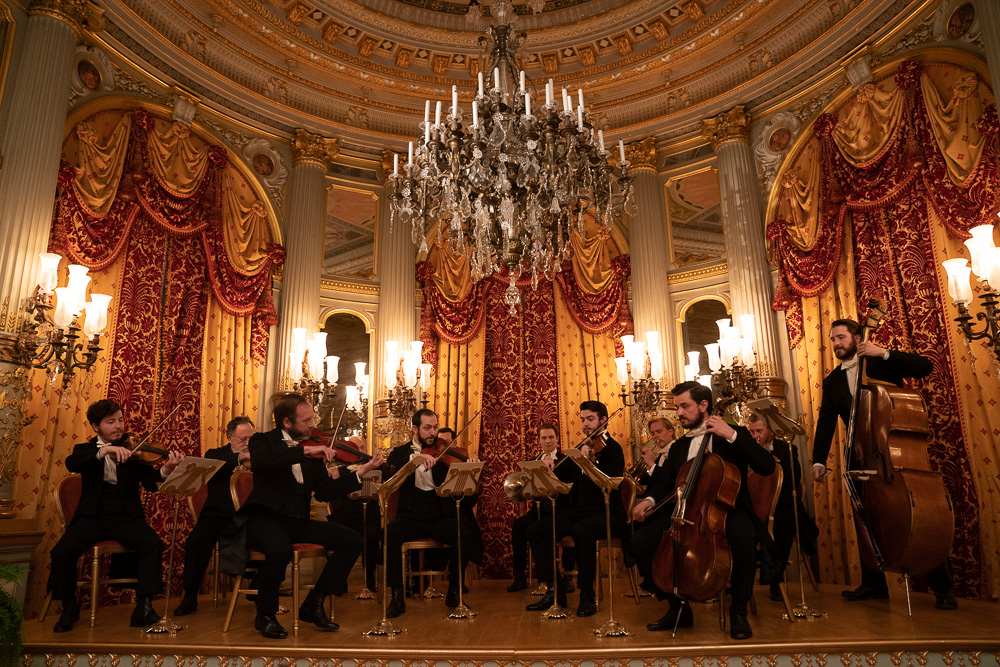 Gilded Age Orchestra of Newport
Thursday, March 2, 2023, 6 p.m. EST 
In-Person at The Breakers or Via Zoom
Pricing
In-person members: $15
In-person non-members: $20
Zoom price: $10
Immerse yourself in music from Season 1 of HBO's "The Gilded Age." Enter a world of elegance and beauty and experience live music as if you waltzed directly out of a time machine. This historically accurate program will include selections featured in the series, performed by many of the actual musicians who portrayed period artists on-screen, as well as a special performance by Dr. Christopher Brellochs, who appeared as composer/conductor John Knowles Paine in the HBO series. Conductors Dr. Mark Stickney and Brellochs will also provide the historical background of the music. This program is sponsored in part by Historic Music of Newport.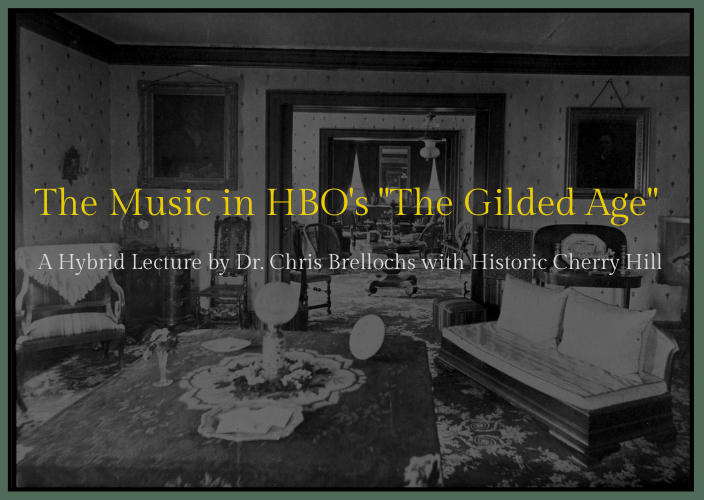 The Music in HBO's "The Gilded Age," Thursday, December 15, 2022 at 5:30pm.
Join us in Historic Cherry Hill's Family Parlor for a rare treat, as Dr. Christopher Brellochs describes his work on the popular series and performs a holiday-inspired musical demo on the saxophone, a musical instrument that had only just been invented in the Gilded Age! 
Admission charged and reservations required for in-person attendance, via Eventbrite. 
For more information contact Education Assistant, Meghan Willis, at meghan@historiccherryhill.org or call the museum 518-434-4791.
WHAT: Presentation on "Music of the Gilded Age"
WHERE: SUNY Schenectady Carl B. Taylor Auditorium
Sponsored by the SUNY Schenectady Community & Cultural Events Committee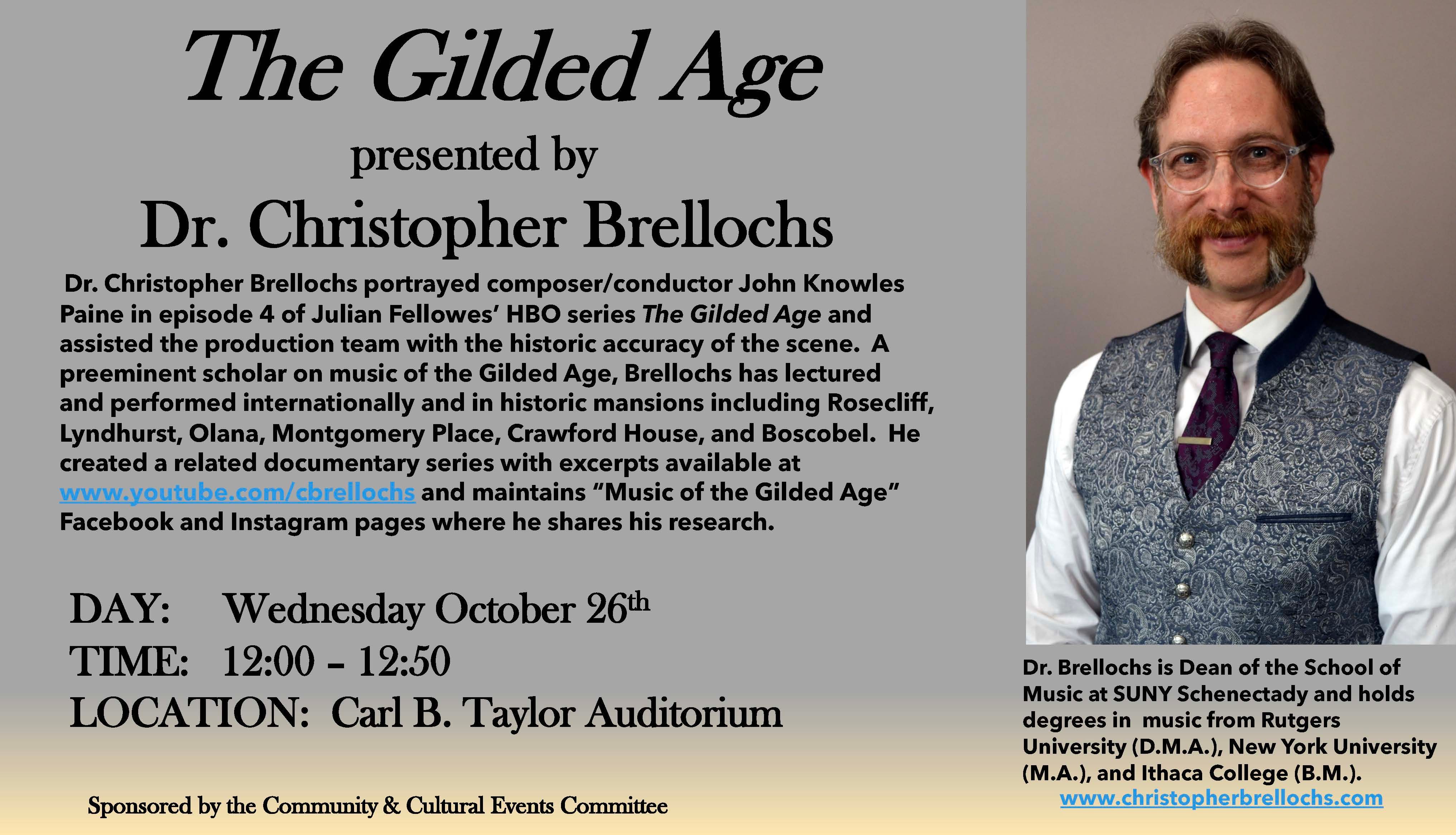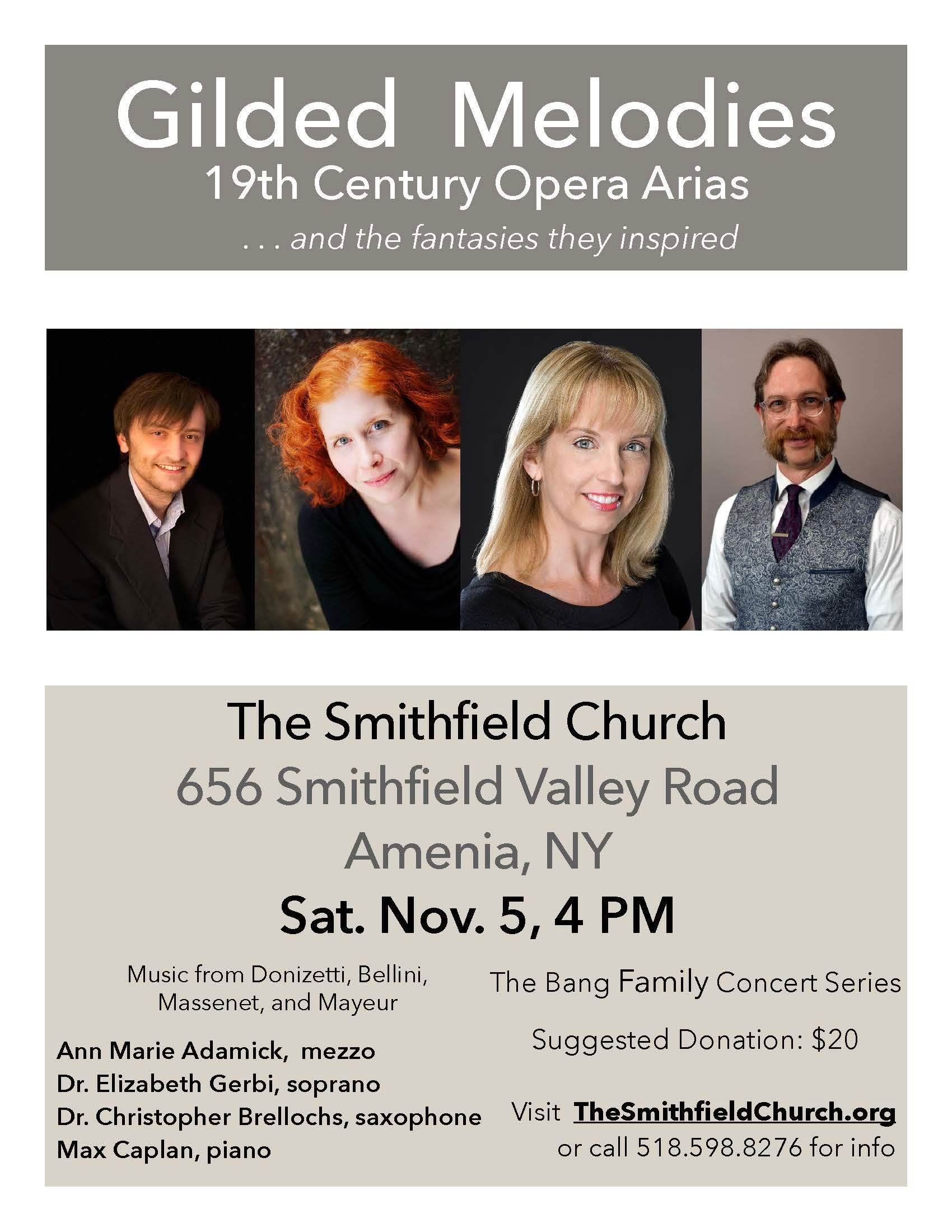 Sunday, October 2, 2022: Capital Region Wind Ensemble
From HBO's series "The Gilded Age" to SUNY Schenectady School of Music's "1896: A Gilded Age Concert," Dr. Christopher Brellochs, Dean of the School of Music, will discuss his involvement in both, insights into society at that time, and the significance of the year 1896 in the music being performed that afternoon. The intimate pre-concert talk will be at 2 p.m. in School of Music room 215 and will include a Q & A before the grand performance at 3 p.m. in the auditorium.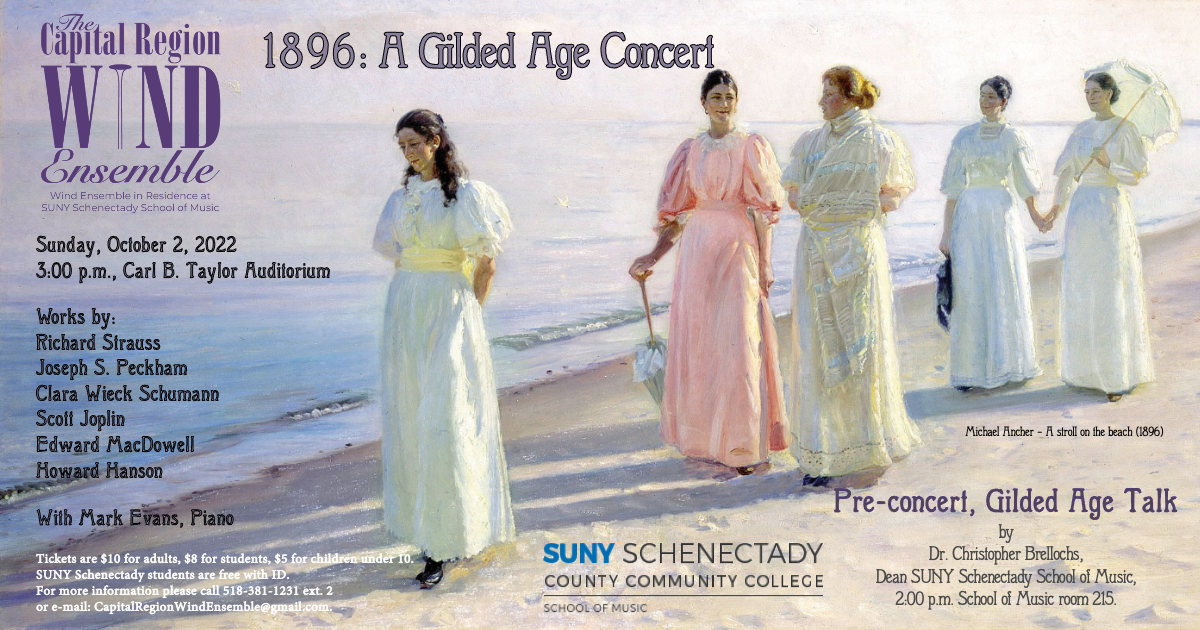 Sunday, July 24, 2022, 7-7:40pm: SUNY Schenectady Faculty Jazz Combo, opening act for Sammy Miller & the Congregation at Music Haven (Schenectady, NY).  Thursday, July 28, 2022, 6pm: 
Melodies of the Gilded Age 
The Pamela and David B. Ford Lecture
Thursday, July 28, at 6 p.m. EDT
Rosecliff and Zoom (free)
Did you know characters like Mamie Fish and Carrie Astor from the HBO hit series The Gilded Age were based on real women? They not only inspired Julian Fellowes when writing the show but occupied the pop-cultural spotlight in their day and would have glorious melodies composed in their honor. In this lecture, Dr. Mark Stickney will share some of these songs, as well as other musical works capturing the essence of Historic Newport, itself a central character in Julian Fellowes' script. He will be joined by Dr. Christopher Brellochs, music advisor for Episode 4 of The Gilded Age. Dr. Brellochs will explore some of the authentic musical works depicted in the series, including Dorothy Scott (Audra McDonald) playing a piano sonata by Beethoven and Gladys Russell (Taissa Farmiga) dancing to the melodies of Johann Strauss at her coming-out ball. He will also discuss the scene in which Marian Brook (Louisa Jacobson) and Mrs. Russell (Carrie Coon) are invited to the Academy of Music to hear a symphony by composer John Knowles Paine, portrayed by Dr. Brellochs himself.
Sunday, July 31, 2022, 7-8:30pm: SUNY Schenectady Faculty Jazz Combo, at Freedom Park Summer Concert Series (Scotia, NY).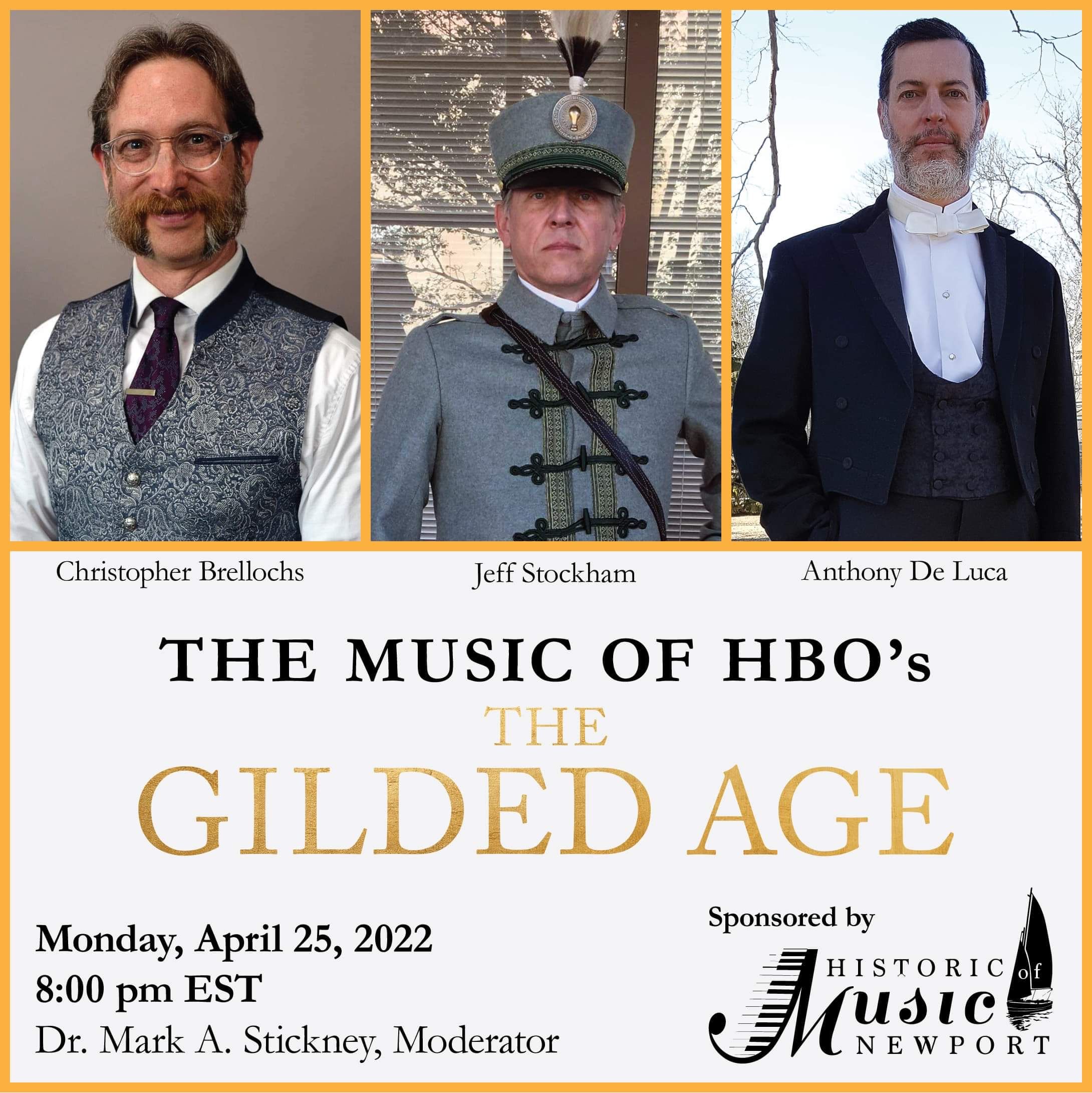 Monday, April 25, 2022, 8pm
Filming the Music in HBO's "The Gilded Age"Monday, April 25, 2022, 8-9:30pm EST
FREE & ONLINE
Join Zoom Meeting https://brown.zoom.us/j/98412061790
Meeting ID: 984 1206 1790
Speakers who worked with the production to ensure historic accuracy will describe their experience and answer your questions.
With:
Dr. Mark Stickney, Moderator
Dr. Christopher Brellochs (Episode 4. A Long Ladder) portrayed conductor and composer John Knowles Paine at the Academy of Music.
Jeff Stockham (Episode 7. Irresistible Change) and his Excelsior Cornet Band portrayed the Edison Electric Illuminating Company Brass Band for the lighting of the New York Times building.
Anthony De Luca (Episode 8. Tucked Up in Newport & Ep. 9 Let the Tournament Begin) was the music contractor for the Newport filming and the manager of the Russell family's private orchestra.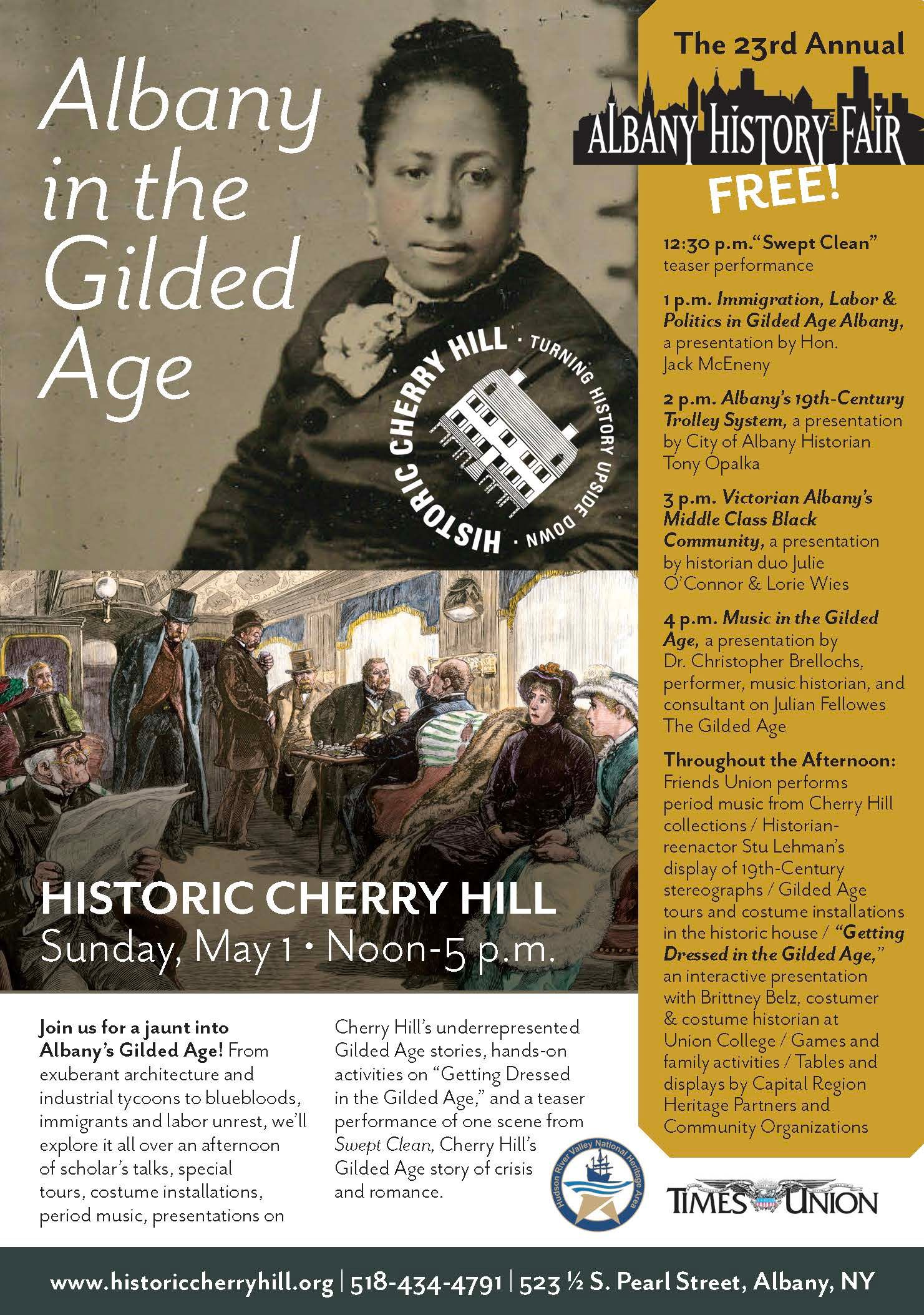 Sunday, May 1, 2022, 12-5 p.m.
Historic Cherry Hill
523 12/ S. Pearl Street, Albany, NY 12202
FREE
4pm Music in the Gilded Age, Dr. Christopher Brellochs
ALBANY HISTORY FAIR RETURNS TO CHERRY HILL
The fair's 2022 theme is Albany and the Gilded Age. From exuberant architecture and industrial tycoons to bluebloods, immigrants and labor unrest, it is no secret that the Capital Region is rich in Gilded Age history.  The fair will feature scholar's talks, special tours, costume installations, period music by Friends Union, hands-on activities on "Getting Dressed in the Gilded Age," games and family activities, vendors, and a teaser performance of one scene from Swept Clean, an original play by Krysta Dennis set at Cherry Hill in 1884. Among the presenters will be music historian Dr. Christopher Brellochs, who consulted on the HBO series by Julian Fellowes; Hon. Jack McEneny, who will discuss immigration, labor, and politics in Gilded Age Albany; City of Albany Historian, Tony Opalka, on Albany's trolley system; and the duo Julie O'Connor and Lorie Wies, who will share their research on Victorian Albany's middle class Black community.
I'm thrilled to have been involved in a new series by Julian Fellowes, the creator of Downton Abbey, filmed in Newport (Rhode Island), Manhattan, Lyndhurst, Troy (New York), airs January 24, 2022, on HBO.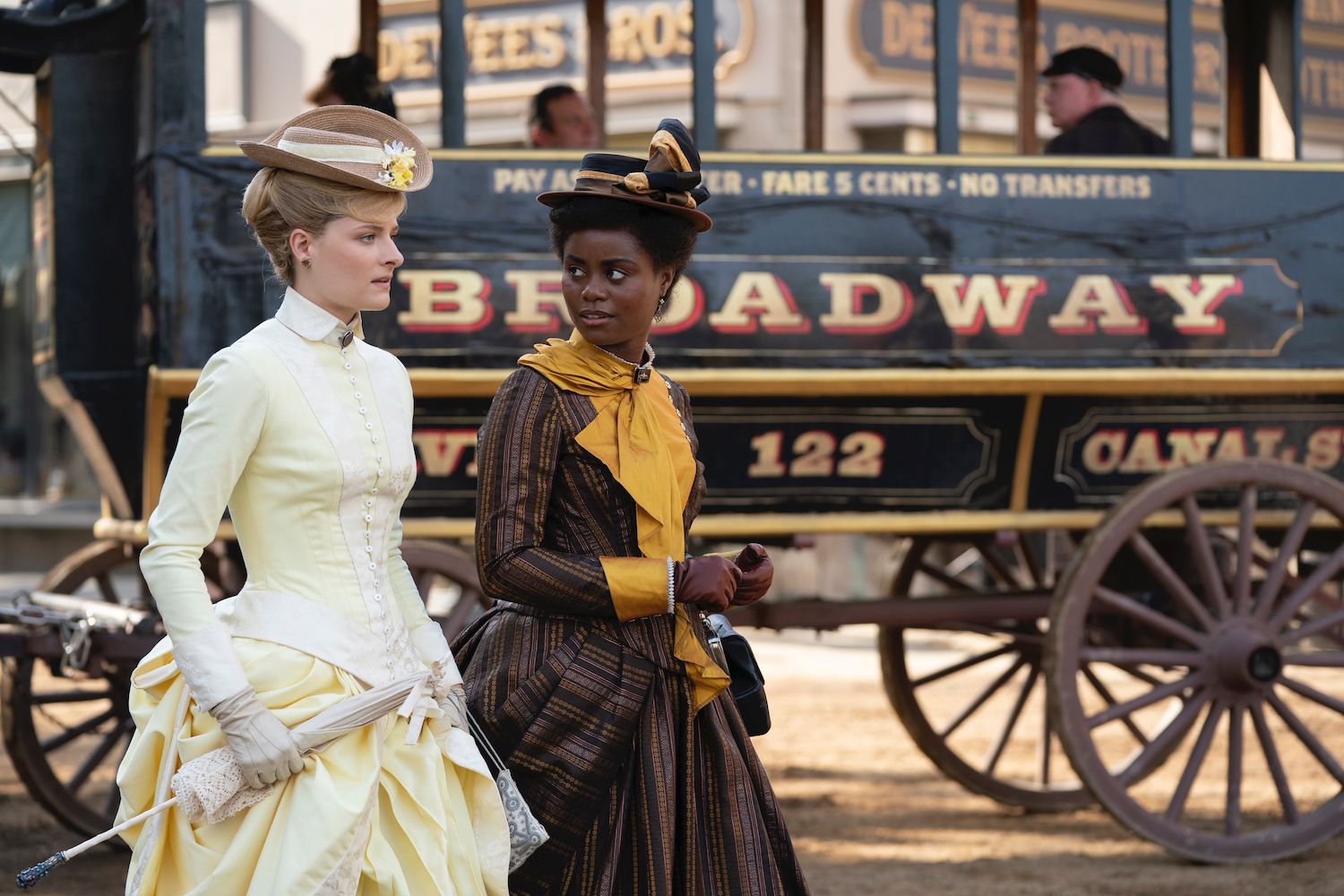 BLOGS
THE AGE OF INNOCENCE (click)
Literature meets music in Edith Wharton's The Age of Innocence. I discuss and curate music for every classical composer or piece of music she describes in her novel except one - anyone out there a big enough fan to know which?
My good friend Mark Stickney asked me to write something for his awesome website Historic Music of Newport, Rhode Island and I was delighted to talk about a piece of literature that has withstood the test of time so well.
MUSIC OF THE GILDED AGE AT STAATSBURGH (click)
I am also happy to announce that on May 17, 2021 I started as Dean of the School of Music at SUNY Schenectady; I am excited to work at an institution with a long history of excellent music education.
The Metropolitan Opera, Staatsburgh State Historic Site, and the Saxophone - how are they connected?
Although my talk and performance have been postponed you can read all about the fascinating connections in this blogpost. A special thank you to Maria Reynolds and Pam Malcolm for helping craft this post. Click on the image of the dining room below where we will be performing to read!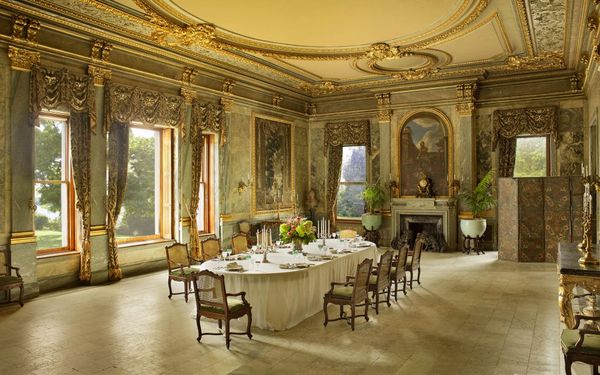 Preliminary research for a new "Music of the Gilded Age," lecture, performance and documentary at Staatsburgh State Historic Site's Mills Mansion is ready to go as soon as the pandemic is over. Sadly, my March 22, 2020 Gilded Age Tea & Talk and April 26, 2020 performance have been postponed but will be rescheduled as soon as possible. Visit my YouTube channel to watch excerpts from previous documentaries! 
FACEBOOK
INSTAGRAM 
YOUTUBE 
Here's an article from the October 2019 of WAG Magazine that does a wonderful job of talking about the past and future of my project "Music of the Gilded Age." HUDSON VALLEY MAGAZINE also ran an article that talks about my project. 
I am excited to be teaching saxophone at Vassar College as an "Adjunct Artist."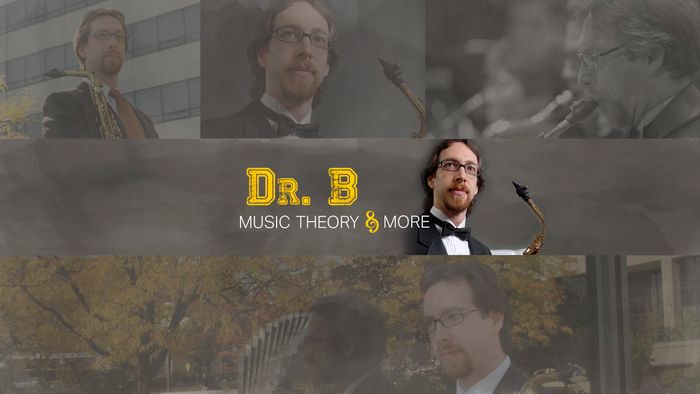 Please subscribe and share my YouTube channel with anyone interested in music theory; there are 47+ videos, each indexed by topic. It has felt great to see how useful people have found them."Dr. B Music Theory" series of 47 videos is on YouTube. Perfect for high school students taking A.P. Music Theory, first year music majors, and anyone who wants to understand how to compose and arrange.
MUSIC OF THE GILDED AGE  The Crawford House
189 Montgomery St, Newburgh, NY 12550

Saturday, May 12, 2018 – 2 p.m. - Music For Mother's Day
A selection of 19th century music by Christopher Brellochs (saxophone), Cynthia Peterson (piano) and Elizabeth Gerbi (soprano) perform the finest music from Paris, London, and America by composers like Gilbert & Sullivan, Jerome Kern, and Newburgh, New York's own Ulysses J. Alsdorf.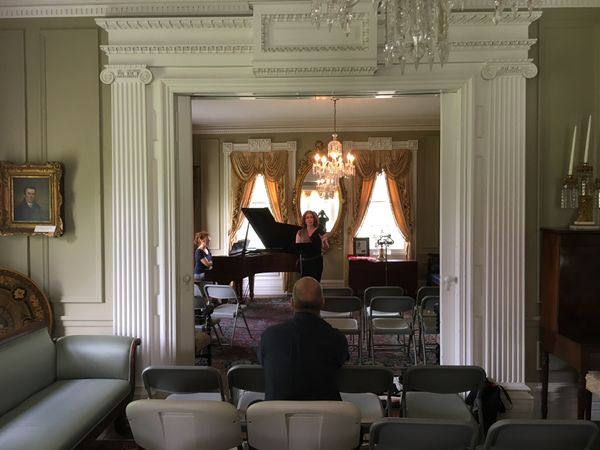 Here are some pictures from summer 2015 in Paris, Strasbourg and London: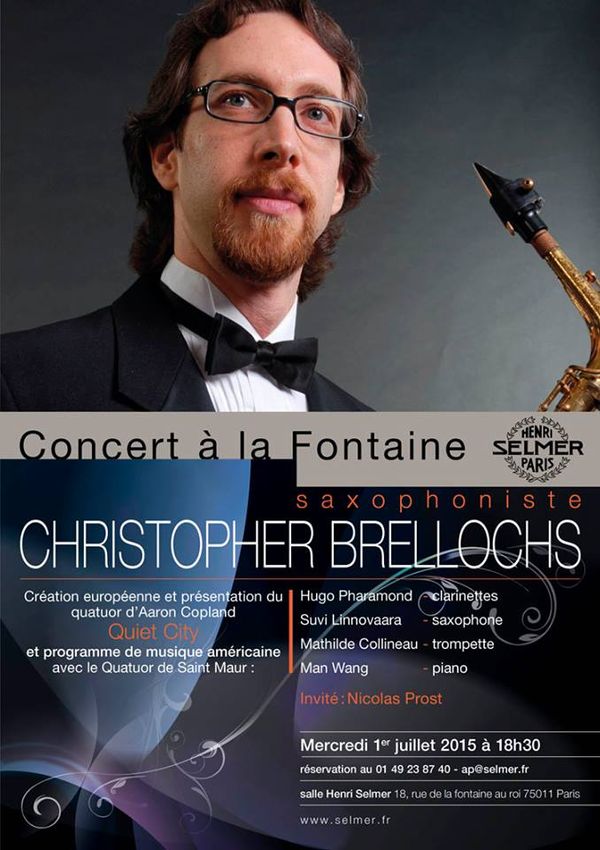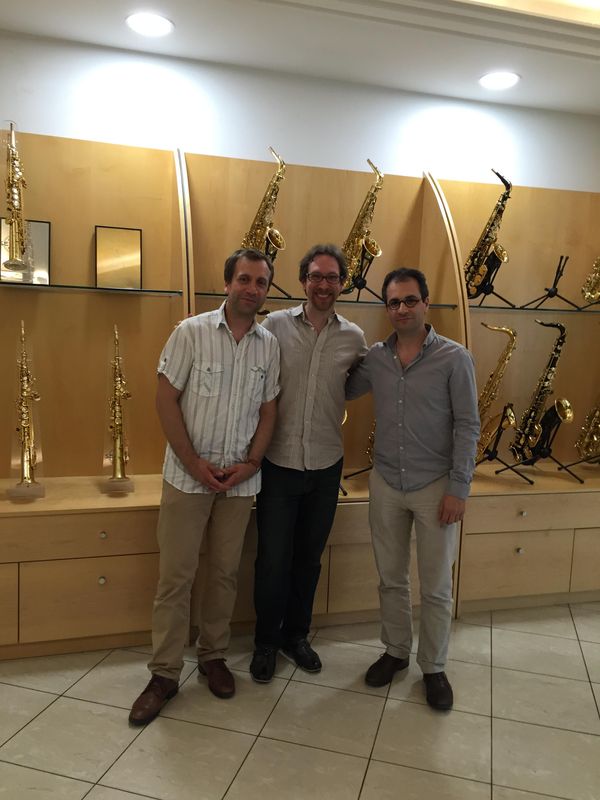 Many thanks to Nicolas Prost for setting everything up and Florent Milhaud from Selmer for being a great host!
Master-class and Concert "SAXOPHONE AMERICAN DAY" at Conservatoire Saint-Maur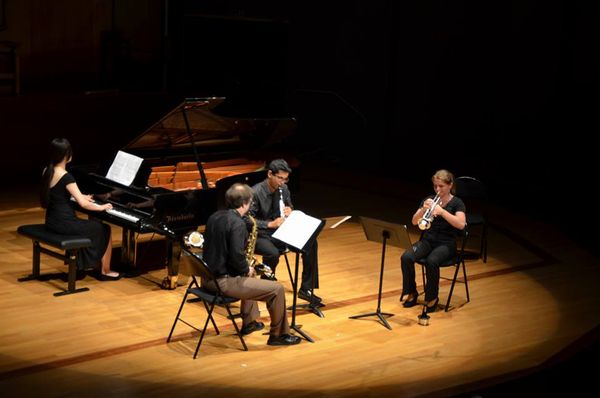 Saxophone virtuoso, historian and teacher Nicholas Prost does a great job at the prestigious French music conservatory at Saint-Maur. It was an honor to hear his students, speak and perform with them.
Lecture/discussion at Vandoren House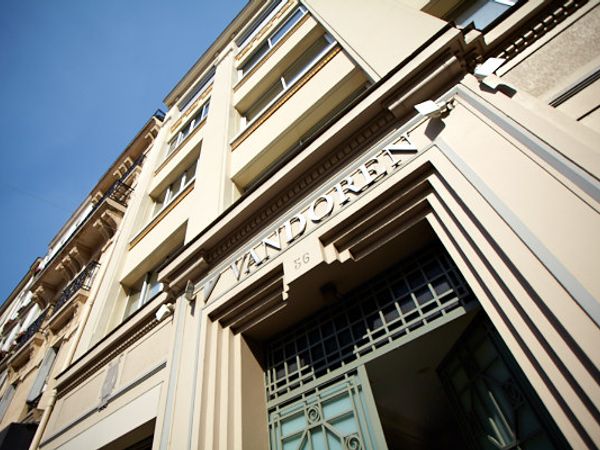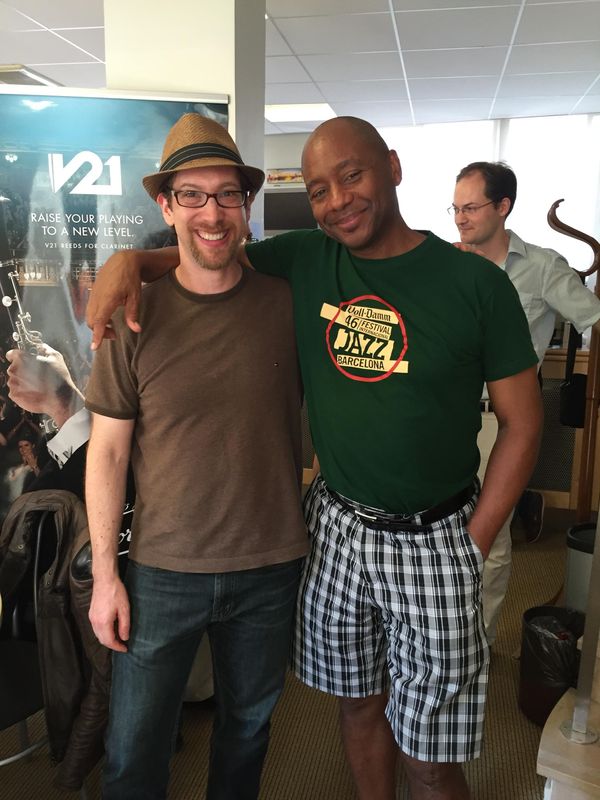 My heartfelt appreciation to Jean-Marie Paul at Vandoren for hosting this event! Branford Marsalis was there that afternoon and I had a chance to chat and invited him to my concert the next day (he came with his whole family).

Concert at St Merri "AMERICAN SAXOPHONE PROJECT"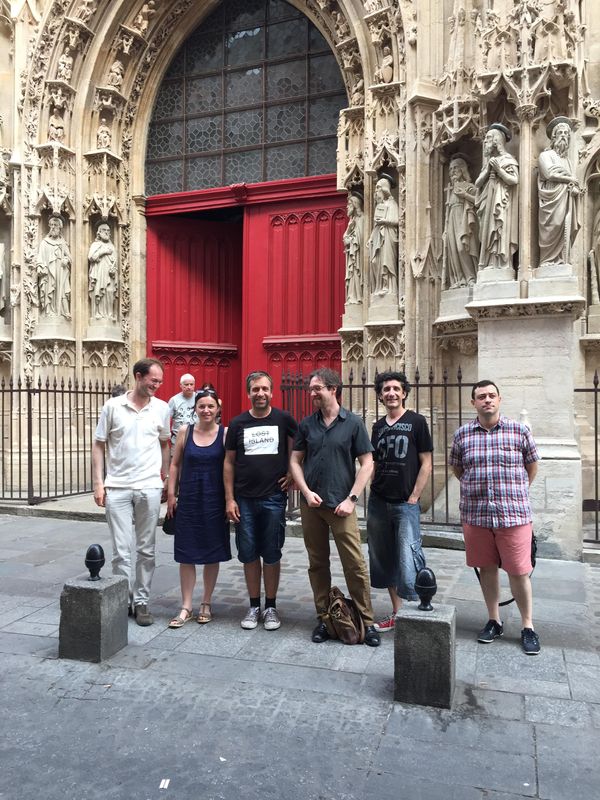 It was inspiring to perform in this 16th century gothic cathedral in the tourist district of Paris where the great composer Camille Saint-Saens performed! The above is before the July 4 concert with (left to right) Carl-Emmanuel Fisbach, Anne Lecapelain, Nicholas Prost, yours truly, Yves-Laurent Taccola and Jerome Laran.
World Saxophone Congress & Festival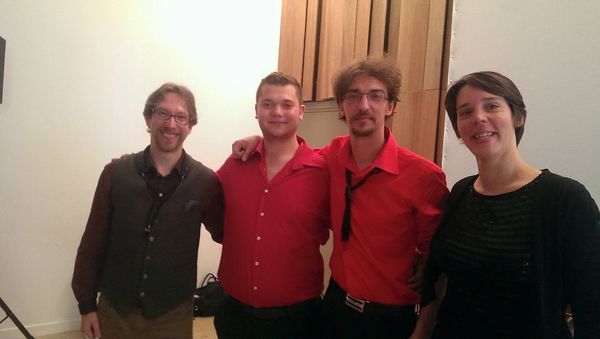 A great collaboration with Benjamin Mayer (clarinet), Clément De Martino (trumpet) and Marie Stoecklé (piano) for our performance of "Quiet City," and so many amazing saxophone performances over the six day conference in beautiful Strasbourg, FRANCE!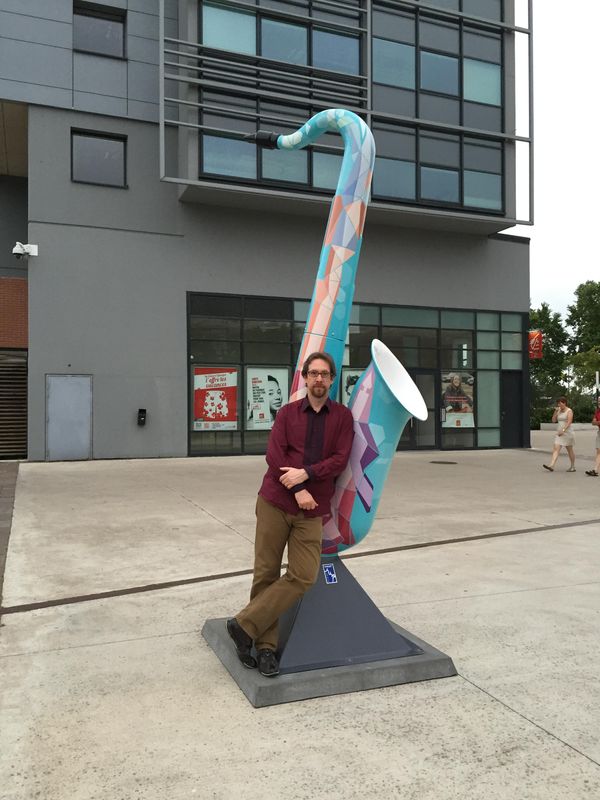 French-American Musical Exchange
A spirit of cultural exchange brought French saxophonists Nicolas Prost and Anne Lecapelain to the United States for a collaboration with American saxophonist Christopher Brellochs, pianist Cynthia Peterson and soprano Elizabeth Gerbi featuring French composers Debussy, Ibert, and Milhaud. This French-American musical exchange continues in the summer as Christopher and Elizabeth travel to France to partner with Nicolas and Anne. See more pictures in PHOTOS.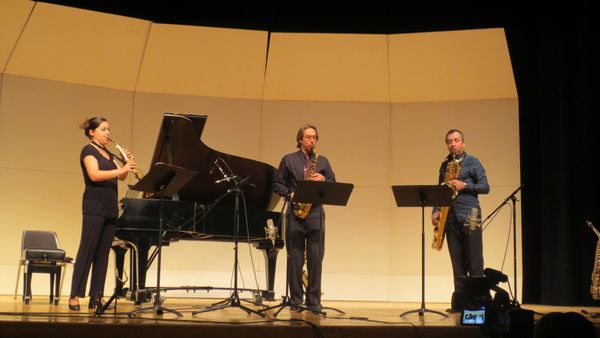 QUIET CITY ON THE RADIO!
National Public Radio: Weekend Edition examined my new recording of QUIET CITY in an interview that aired November 12, 2011. With an average listening audience of 3.5 million I was excited to have so many people hear this wonderful music! You can read about and hear it by clicking below:


Below is an interview with Fred Child on PERFORMANCE TODAY, the most-listened-to classical music radio show in America with 1.3 million listeners weekly! To listen, you can go HERE or type "Copland Revisited" in the search bar.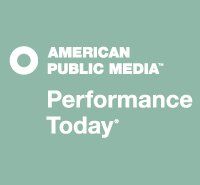 QUIET CITY IN THE PRESS!
"Brellochs, a suave and elegant player, shares duties with another top-notch saxophonist, Paul Cohen, and peers who bring buoyant and atmospheric vibrancy to welcome repertoire." - Donald Rosenberg, Gramophone (Awards 2011)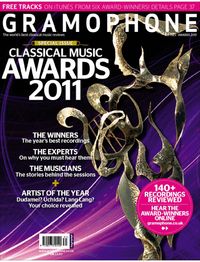 QUIET CITY IN INTERNATIONAL NEWS!
"A Hint of Eroticism in the City", is the title of an article in DER SPIEGEL Online about my latest CD. SPIEGEL is a German news magazine and one of Europe's largest publications of its kind, with a weekly circulation of more than one million! They are similar to TIME magazine.

Last updated August 25, 2023.